Calculated with a formula based on variables including payment history, the number of accounts, and the amounts owed, your credit score may affect the interest rate you pay to a lender and even make the difference between a loan being approved or declined. Here are a few credit score basics and what various ranges of credit scores mean for your borrowing future. Below is a graphic that cleanly lays out the parts of a FICO credit score and how important each one is: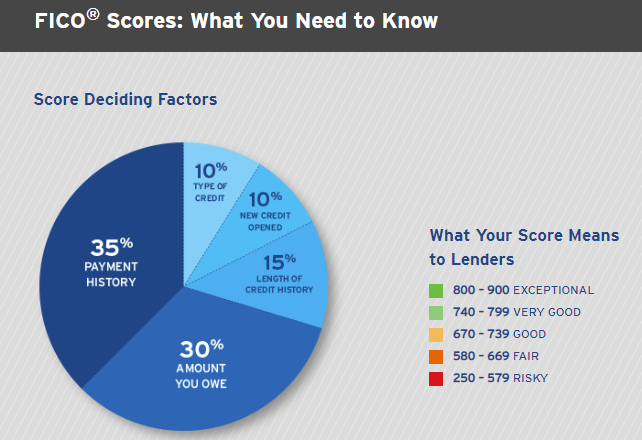 Full Article here: Credit Score Ranges: What Do They Mean?
(512) 853-0110 or robert@AustinTxHomeSales.com

If you are unable to open the link/article above, please let me know so I can get it to you another way.

#RealEstate #AustinHomes #RobertKauffmanTeam #MoveToAustin #Relocate #RelocateToAustin #AustinHomeBuyers #AustinHomeSellers #AustinJobs #AustinRealEstate #HomeForSaleAustin