The most common question I get lately is "Is the Austin home market heading for a bust / bubble?" This is certainly understandable considering Austin single-family home prices shot up 18% the last 6 months of 2020 and 34% during the 1st 6 months of this year (we averaged 5-10%/year for the previous 10 years). Austin has been on the "home appreciation staircase" since the Great Recession taking steady, methodical steps up each year. The past year, however, it is as though we've taken the elevator up a few floors...the question is how long will we stay on the elevator? Is there a precedent for this? Maybe this is best explained by the following article:
Boom and Bust in Silicon Valley; 22 Year History of Median Home Prices In Santa Clara County the median Sale Price for Single Family Residences increased a whopping 228% (20.7%/year) in the 11 years from 1996 ($274K) to 2007 ($837K). Those years include the Dot Com bust in 2001 which caused our market to stall. (Roughly 75% of Silicon Valley is located in Santa Clara County, 25% is in neighboring San Mateo County which isn't shown in the graph.)

So, maybe Austin has several more years on the "appreciation elevator" or maybe we don't. There is no question that the past 2 months have shown us changes in our local home sales market. The disagreement among professionals is to whether it represents the peak of our surging prices or is a temporary lull due to buyer fatigue, Covid cabin-fever release since many haven't taken vacations since 2019, etc. We did see the average and median home prices in Austin have lower numbers in June vs. May but even the lower numbers of June had 27% average and 37% median increase from June/2020. When July's numbers come out in a few weeks, they may give us enough data to determine whether we are dealing with a lull or a turning point.
Keep in mind that we are experiencing record-setting, never-before-seen activity in our Austin home sales market so even long-time real estate professionals can't be confident in their forecasts. Based on our extremely low inventory--which can't be fixed overnight--I am confident our local market is NOT headed for a price bust. As you can see from the chart below, we went above .50 months of inventory for the 1st time this year in June...and only up to .60 months, at that. Compare that to 6.0 months which is considered a market in equilibrium where neither seller nor buyer has the upper hand. [the pic on the right is satirical for those waiting for the Austin home price bust...kinda like waiting for Tom Brady to age over the years!]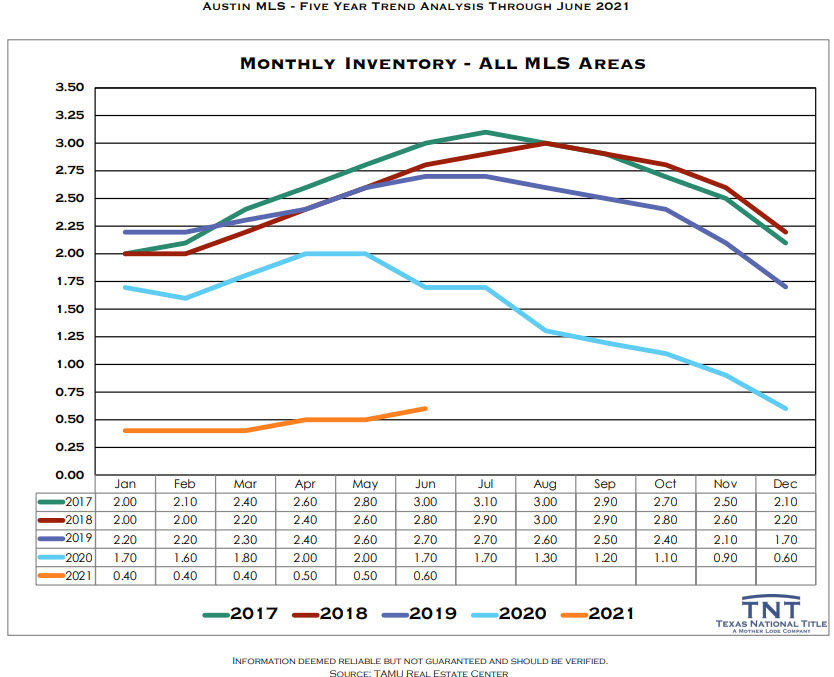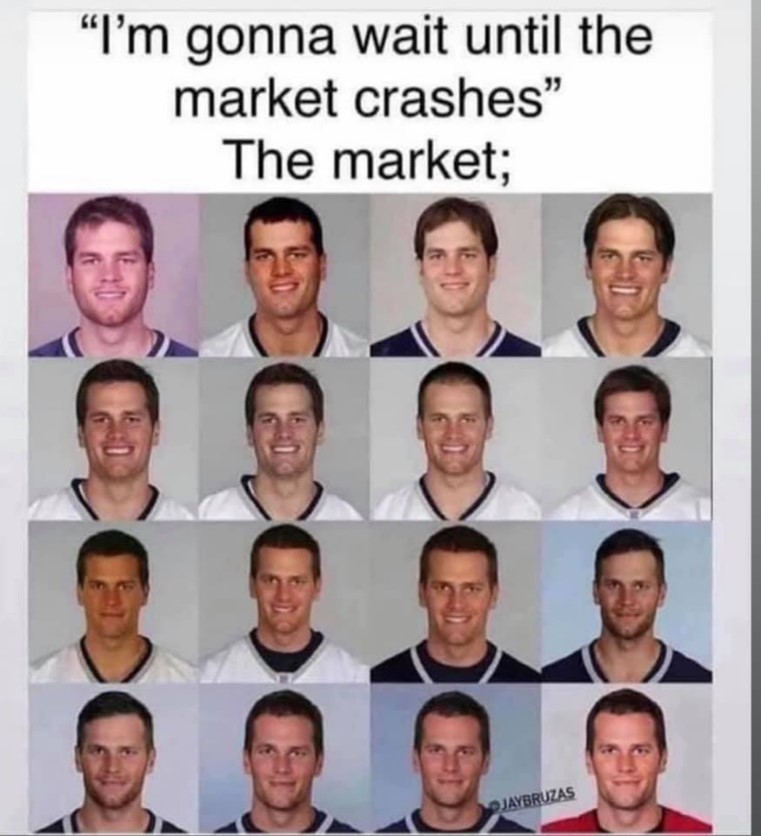 (512) 853-0110 or robert@AustinTxHomeSales.com
#RealEstate #AustinHomes #MoveToAustin #Relocate #RelocateToAustin #AustinHomeBuyers #AustinHomeSellers #AustinJobs #AustinRealEstate #HomeForSaleAustin #NewHomes #RealEstateMarket #RealEstateMarketCrash