The hot real estate topic the past couple of months has been about the slowdown in sales we've been seeing both nationally and locally. Are we in a bubble? Is a buyer's market near? How much will home prices drop? Etc, etc, etc. The 5-year graphs for Austin home sales, below, give an easy visual picture on the changes we've seen since the start of 2022 using 3 major categories: Home sales; Average Home Prices; and Months of inventory. Pay close attention to the green (2018) and red (2019) lines since those were both pre-Covid and represent a more "normal" market than what we've seen the past 2 years. I'll be focusing my following comments on those 2 years.

For the number of homes sales, June/2022 was down some, but not by much at 3,441 sales vs. 3,707 (2018) and 3,599 (2019). Factor in our lower inventory this year, it is reasonable to assume sales might be down since there are fewer homes for buyers to purchase. Our average home price was $668,952 in June/2022 vs. $408,056 (Jun/2019) and $394,642 (Jun/2018). So, while our average price dipped some from Apr & May/2022, homeowners have still enjoyed an average price appreciation of $274,310 (nearly 70%) since their Jun/2018 purchase. Will home prices continue to drop?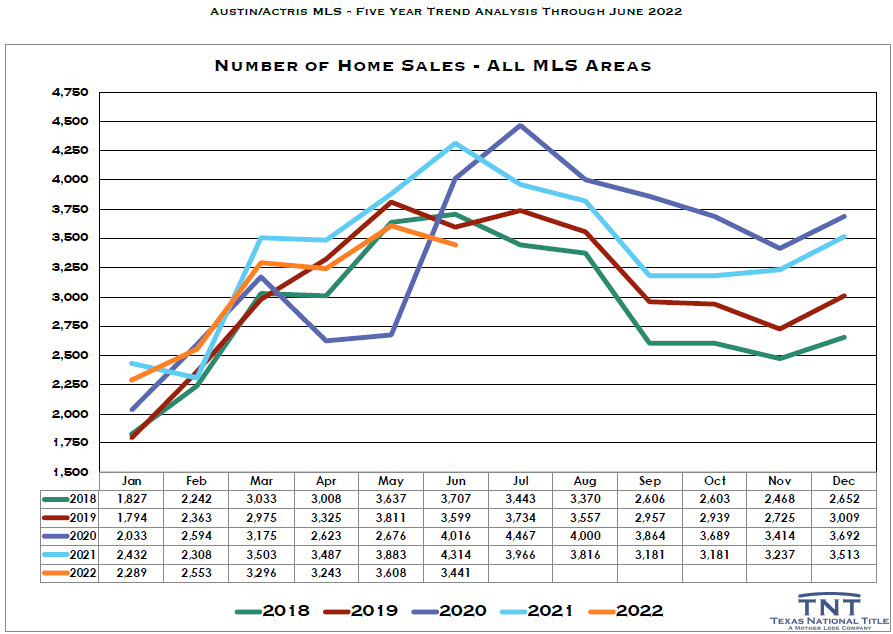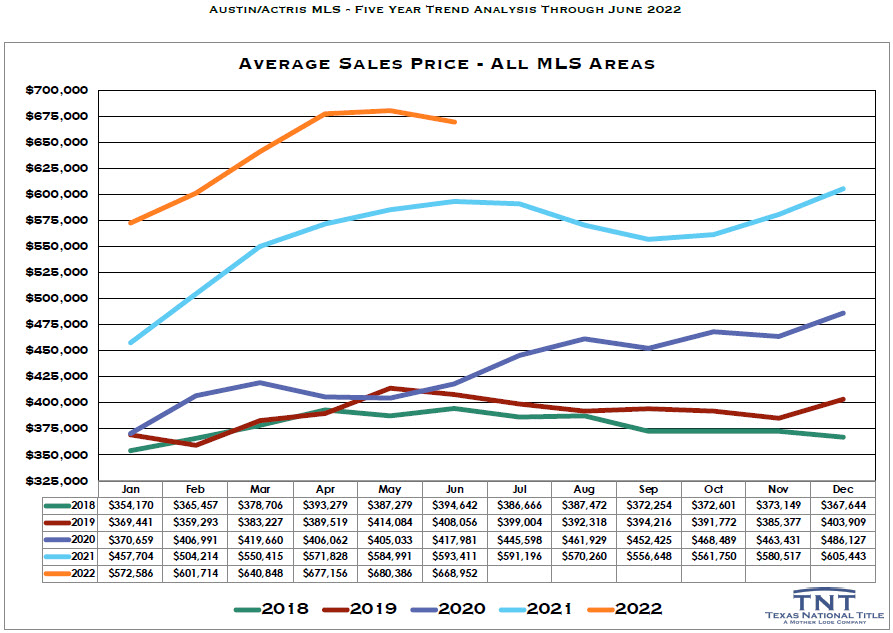 That leads me to the last graph, months of inventory. You've heard me mention this ad nauseam for most of this year…low inventory will lead to higher overall prices since there is higher buyer demand from too-few homes. Yes, our Austin inventory of homes went over 2 months in June (2.1), but keep in mind that we averaged 2.6 in 2018 and 2.3 in 2019 (2.45 avg for the 2 years). These were both very strong seller markets before Covid hit and we still have lower inventory this year. Add in that the U.S. was 5.8 million homes behind where we need to be to start 2022–which is nearly the forecast for total sales in the entire year–and you see just how low our inventory of homes is right now both locally and nationally.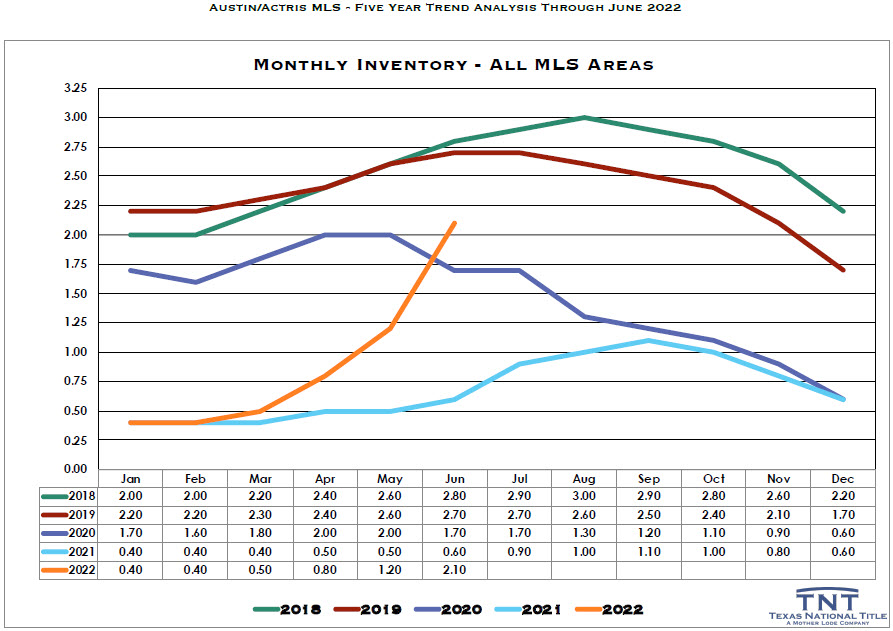 (512) 853-0110 or robert@AustinTxHomeSales.com
#RealEstate #AustinHomes #MoveToAustin #Relocate #RelocateToAustin #AustinHomeBuyers #AustinJobs #AustinRealEstate #HomeForSaleAustin #NewHomes #RealEstateMarket #AustinHomeSellers #AustinHomeSales