Real gross domestic product (GDP) decreased in 40 states and the District of Columbia in the second quarter of 2022 while ten states saw modest GDP growth. According to the U.S. Bureau of Economic Analysis (BEA), the percent change in real GDP ranged from 1.8 percent increase in Texas to 4.8 percent decline in Wyoming. Check out the map below to graphically see the numbers…it's good to live in Texas!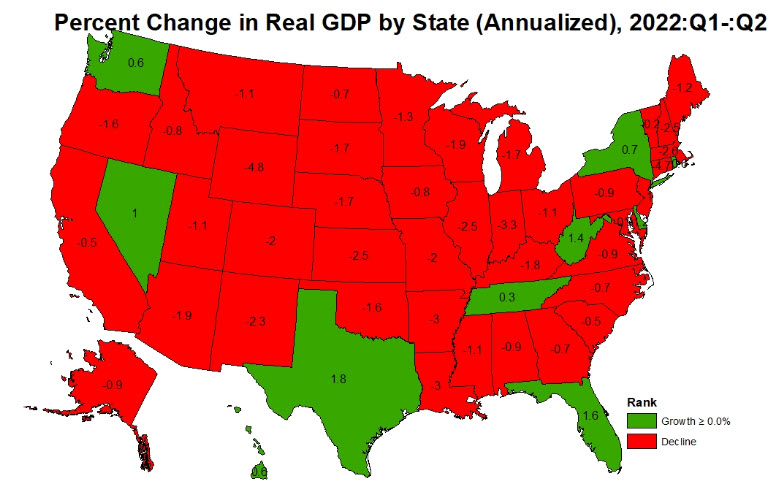 Full Article here: Texas leads State-Level GDP in the Second Quarter of 2022
(512) 853-0110 or robert@AustinTxHomeSales.com
If you are unable to open the link/article above, please let me know so I can get it to you another way.
#RealEstate #AustinHomes #MoveToAustin #Relocate #RelocateToAustin #AustinHomeBuyers #AustinJobs #AustinRealEstate #HomeForSaleAustin #NewHomes #RealEstateMarket #AustinHomeSellers #AustinHomeSales #TexasEconomy