As I've mentioned previously, mortgage interest rates will be going up in the future...it is just a matter of when. As our national economy heats up, demand for credit goes up, too, which creates upward pressure on interest rates. Below is a chart showing the extra cost of waiting to buy a home.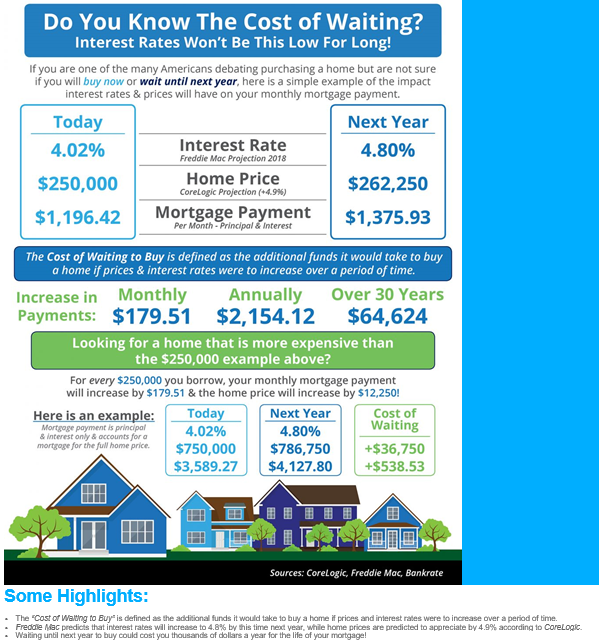 And, the graphic below shows just how low rates have been over the past 10 years or so. Those of you under 30 years old have never seen rates above 6%, but we have clearly had decades where the rates were that much and more. So, if you are a home buyer waiting for rates to fall further, you will be waiting forever as higher home prices and higher mortgage interest rates make your decision to wait a futile one.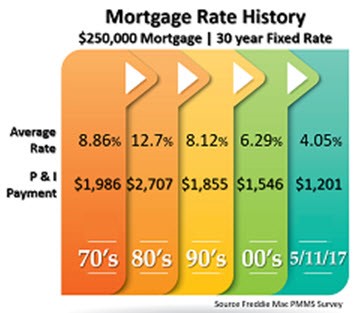 Contact me today so I can show you how I can get you into a home before it gets even harder to qualify for a mortgage.